Sydney's Graduation Party With Our Unboothed Social Media Photobooth!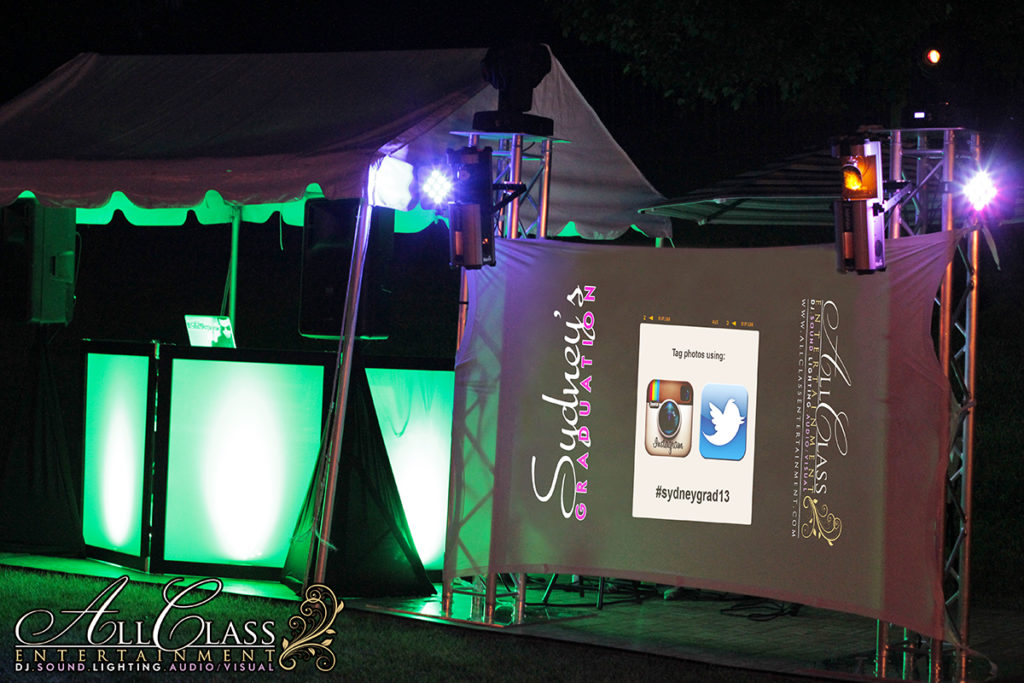 We had a blast last weekend at Sydney's outdoor Graduation Party! It was a hot sunny day, perfect for a pool party!
We had a stage and tent area with our light up facade. Next to the tent, we set up 2 Lighting pillars with a full intelligent light show and a 10 foot projection screen spanning across for our #Unboothed Boothless Social Media Photobooth!
All of the guests loved this! All they needed was their cell phone and instagram and the pictures they uploaded instantly streamed as a slideshow on the screen!
Congratulations Sydney!