Palacio Catering and Conference Center – Goshen, NY Wedding – Sandra & Pedro's Reception!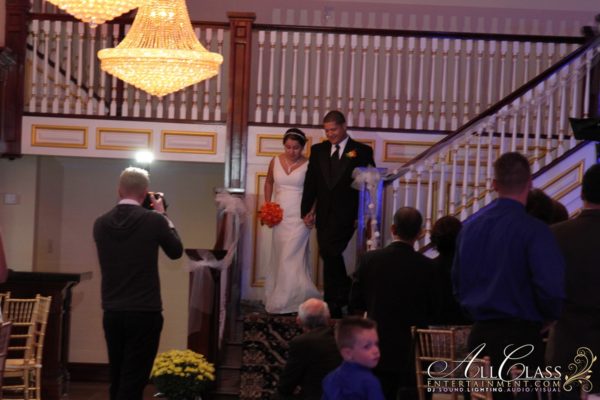 When I spoke with Sandra and Pedro about the wedding they've always envisioned, I knew this was going to be an amazing night! They wanted a very subtle but elegant rendition of the popular "Starry Night" theme without it looking like a kids party. In a venue as beautiful as Palacio Catering and Conference Center, it was simple to make their vision come to life!
We started off by uplighting the walls with a beautiful crystal blue wash. We coordinated with the venue to light the ceilings in a slightly darker blue to create a midnight sky effect. During the first dance, we focused our spotlights in the center of the dance floor and used our "Dancing under the Stars" lighting package to create realistic moving clouds and subtle twinkling stars overhead to pull together the look of their first dance under moonlight and stars!
It was absolutely gorgeous! Take a look at some of the pictures below!