Palacio Catering & Conference Center – Goshen NY – Krissy's Super Sweet 16!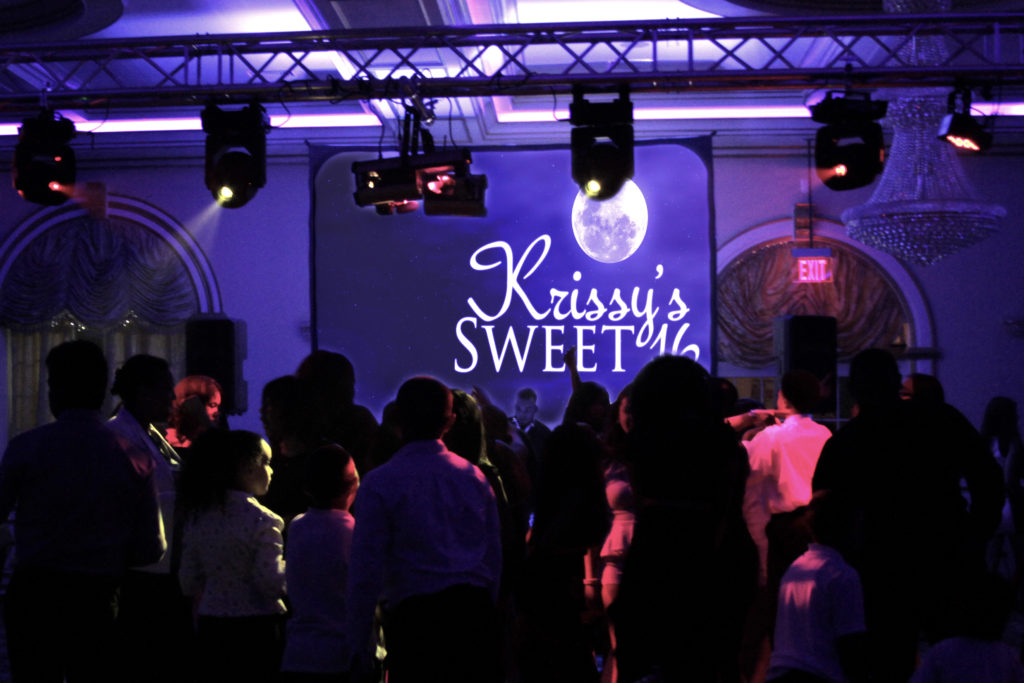 Here are some pictures and quick video recap of Krissy's starry night themed Super Sweet 16 at the amazing new venue Palacio Catering and Conference Center in Goshen, NY! This is venue is absolutely gorgeous featuring beautiful chandeliers and tall ceilings that we were able to work with to put together a great show!
We went BIG for this one! With over 30′ of trussing, 6 moving heads & scanners and a HUGE 12′ video screen where we projected a huge scene featuring Krissy's name along with a big bright moon, stars and passing clouds to tie with the starry night theme!
We also brought out our Social Media Frenzy Package for LIVE Instagram Streaming! There were over 200 guests and the dance floor was packed from beginning to end!