A/V, Sound & Lighting For Community Foundation of Orange and Sullivan's Annual Reception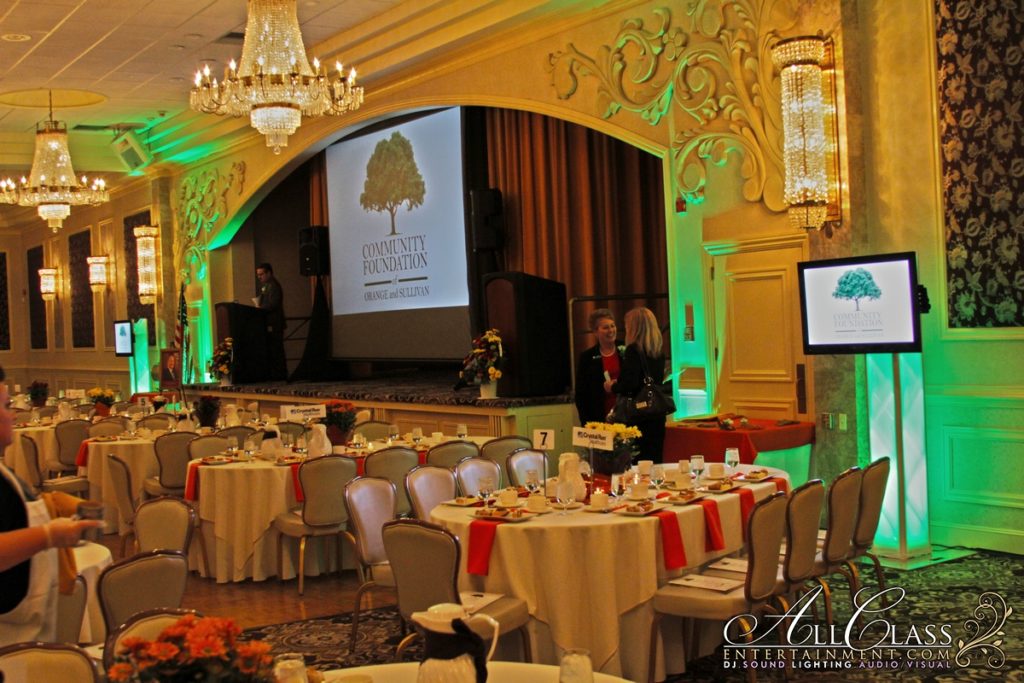 All Class Entertainment recently provided Sound, Lighting and Audio/Visual for the Community Foundation of Orange and Sullivan's 2013 Annual Reception at Anthony's Pier 9!
In the Imperial Room, we provided sound for the main stage, wireless microphones for the presenters, projector & screen for the main stage along with 2 TV's for better visibility to guests on the outer sections of the room. We also added green accent uplighting to the TV bases and the pillars on each side of the stage to match the color scheme of the event.
In addition to the Imperial room, we set up one of our 12′ screens in the Garden room for cocktail hour. On the screen, we had a customized slideshow displaying the logos of the event sponsors and contributors.
The Annual Reception was a complete success with a record number attendance!
For more information on this, visit www.CFOC-ny.org